By kmcgrath on February 7, 2020
UPDATE: Off-Campus Access has been restored as of Sunday, Feb.9, 7:00PM (PST) . Please clear your cache and cookies. If problems persist, contact us via our Help Form. ScienceDirect => Off-Campus Access Blocked EZproxy (off-campus access, where you log in with your CWL) has been blocked by ScienceDirect. We are working to get the block […]
By madgett on June 20, 2019
UPDATE : PDFs now working PDFs of articles are not downloading for a number of ScienceDirect ejournals. An error message saying "Something went wrong" appears. We have reported the problem. Stay tuned!
By madgett on April 11, 2019
UPDATE => ScienceDirect restored. Elsevier has restored access to ScienceDirect. They blocked access for almost a full day due to "Systematic downloading of significant amounts of data". Please read about the use of Library-licensed online resources. Do not use automated software to download articles. If you wish to do Text & Data Mining or other […]
By madgett on November 8, 2017
UPDATE! Science Direct is tweeting that the issue is resolved. If you are still having problems: clear the history (cache & coolies) from your browser and try again report via the Help Form below if problems continue The ScienceDirect platform from Elsevier is experiencing intermittent problems. Sometimes there is an error message "Sorry, your request […]
By madgett on February 7, 2017
UPDATE: PROBLEM SOLVED ScienceDirect (Elsevier) Journal Article links producing error: Sorry, your request can not be processed due to a system problem. Contact the Help Desk if the problem persists. [SD-009] This is a known issue that is being worked on by the publisher. However, it may take several days. It seems to be caused […]
By madgett on June 6, 2014
Currently, there seems to be a problem linking at the ARTICLE level from Summon, PubMed, etc. to ScienceDirect. We are investigating. If you don't want to land at the JOURNAL level in ScienceDirect and then hunt for your article, you can go to ScienceDirect's Advanced Search page and search for the article from there. Remember […]
By madgett on May 23, 2013
**UPDATE**Problem Solved. Please clear the cache & cookies from your browser and try the PDF icon at the article level. It should pop-up into a .pdf document now. For people off campus accessing PDFs of articles from journals on ScienceDirect, you can access the HTML version no problem through EZproxy, but clicking on the PDF […]
By madgett on April 26, 2013
Several new ejournals have been added to our Elsevier / ScienceDirect collections. They are: Annals of Allergy Asthma & Immunology   1996+ AORN Journal   1995+ Healthcare Management Forum   1995+ Journal of Dairy Science   1995+ Mayo Clinic Proceedings   1995+ Seminars in Diagnostic Pathology   2003+ Seminars in Nephrology   2003+ Seminars in Oncology   2001+ Solid […]

By madgett on October 23, 2012
ScienceDirect blocking our EZproxy due to security breach.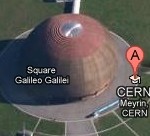 By madgett on September 11, 2012
"Physics Letters B, … has announced that the observations of the long-sought Higgs particle, hailed as one of the greatest scientific discoveries of all time, have been published. The papers 'Observation of a new boson at a mass of 125 GeV with the CMS experiment at the LHC' and 'Observation of a new particle in […]