kmcgrath
By kmcgrath on November 8, 2021
UPDATE: Database level linking seems to be working, but not article level. Try entering at journal level and browsing to article. Please report any continuing issues via the eResources Help Form. Access to EBSCO databases and ebooks is intermittent.  Users may be unable to login, or get a range of error messages (505, server upstream). […]
By kmcgrath on October 1, 2021
RESOLVED The DesLibris ebook platform is currently experiencing technical issues. HTTP ERROR 503 Cannot contact upstream server: https://www.deslibris.ca/ We've reported the problem to the provider and will post a notice when service is restored.
By kmcgrath on August 11, 2021
We have recently lost access to Natural Medicines. Update (Aug.24, 2021): Access restored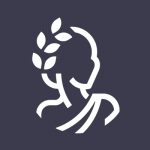 By kmcgrath on June 14, 2021
While the majority of the Library's online resources have successfully transitioned to OpenAthens authentication, there are some post-launch access problems with the following providers: BMJ Best Practice CHASS (Industry Norms and Key Business Indicators) – access restored July 5 Web of Science interoperability (database cross-search) Mary Ann Liebert – access restored June 23 Grant Connect […]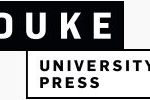 By kmcgrath on September 18, 2020
Update 12:30pm – Access restored. Please report any continuing problems via the eResources Help Form. Access to ebooks and ejournals from Duke University Press is currently unavailable. The vendor is working to restore access as quickly as possible.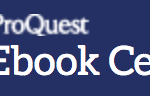 By kmcgrath on June 26, 2020
Issue RESOLVED A system issue is affecting the performance of Reader on the ProQuest Ebook Central platform.  PDF download and online reading services are not available.   System engineers are working to fix the issue, and we'll update you as soon as we know more.
By kmcgrath on May 28, 2020
Issue Resolved There is an issue affecting certain Elsevier ScienceDirect journals. While green 'Full-Text Access' icons may be displaying next to an article, the PDF Download functionality isn't working correctly, and all users are confronted with a paywall. The Elsevier team is working on this issue and we hope to have an update for you […]
By kmcgrath on May 7, 2020
Update: Access restored. Access to all EBSCOhost databases (Medline, Psycinfo, Cinahl etc.) is currently unavailable. EBSCO engineering teams are investigating the issue. We will provide updates on when access will be restored.
By kmcgrath on February 7, 2020
UPDATE: Off-Campus Access has been restored as of Sunday, Feb.9, 7:00PM (PST) . Please clear your cache and cookies. If problems persist, contact us via our Help Form. ScienceDirect => Off-Campus Access Blocked EZproxy (off-campus access, where you log in with your CWL) has been blocked by ScienceDirect. We are working to get the block […]
By kmcgrath on April 26, 2019
Update: We're back online. Thanks for your patience. Access to the Library's Indexes & Databases is currently unavailable. We are working to restore this as quickly as possible.