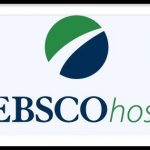 By madgett on September 27, 2019
UPDATE: "Apply equivalent subjects" option has been set to default "off" . If you want to use this as part of a Advanced Search, tick the box when setting up the parameters of a search. As of mid-August, 2019, there has been a change to EBSCOhost search results in databases. They have added "Apply […]
By madgett on October 3, 2018
The UBC Library DOES NOT subscribe to Harvard Business Review. We have limited access through a subscription to EBSCOhost journal aggregator database "Business Source Complete." UPDATE : As an alternative to the "browse" method below, if you have followed a PURL into the EBSCOhost database, you can also re-do your search within the EBSCOhost Database […]
By madgett on July 10, 2018
UPDATE : Issue has been temporarily resolved. IF you had problems in the past, please clear history (cache & cookies) from your browser and try to set up a folder now. Contact us if problems persist via our Help Form. Due to technical difficulties that EBSCOhost is aware of (and working on), patrons cannot create […]

By madgett on July 10, 2018
New search linking from EBSCOhost to the UBC Catalogue for Journals When searching in EBSCOhost Databases, you will now see a new link next to Journal / Article results that has a "rainbow" book case: This link will search for the journal ISSN in the UBC Catalogue so that you can see what Print […]
By madgett on November 6, 2014
In the EBSCOhost databases MedLine & CINAHL, the Search History now automatically appears above your search results. If you want to turn this feature off at some point, just click on "Search History" (just to the right of "Basic Search" & "Advanced Search"). For other EBSCOhost databases, if you want Search History to […]
By madgett on October 3, 2014
FIXED!! Sorry for the delay. PLEASE do the following: Clear your Browser Cache & Cookies then try accessing the EBSCOhost database of your dreams again. UPDATE – Sorry, still seems to be a problem for EZproxy users. Doubtful there will be a resolution till Monday. Access on campus seems to be working. Suggest visiting a […]
By madgett on November 29, 2012
**ACCESS RESTORED** We have lost access to the EBSCOhost database "Education Research Complete." …but we are working on it! Stay tuned.
By madgett on August 16, 2012
Two trials for Medical resources are underway right now. DynaMed : …is a clinical reference tool created by physicians for physicians and other health care professionals for use at the point-of-care. With clinically -organized summaries for more than 3,200 topics, DynaMed provides the latest content and resources with validity, relevance and convenience, making DynaMed an […]

By madgett on March 27, 2012
*UPDATE* Databases are back!!* Per EBSCO: "Due to routine maintenance currently underway, we are experiencing temporary service interruptions for EBSCOhost… We apologize for this inconvenience and assure you that our engineering team is working on this top priority to restore service as soon as possible." Stay tuned.
By madgett on January 27, 2012
EBSCO has taken over the H.W. Wilson databases. These are primarily Education, Humanities, Social Science, Fine Art, Architecture and Law focused Index & Abstract databases —some with Full Text. As a result, the following Resource pages now point to EBSCOhost sites rather than H.W. Wilson sites: Education Full Text http://resources.library.ubc.ca/91 Education Index Retrospective: 1929-1983 http://resources.library.ubc.ca/1119 […]