madgett
By madgett on November 20, 2019
Possible Off-Campus Access Interruptions November 21st On November 21st, around 10:00 p.m. PST, the Off-Campus EZproxy Authentication system will be offline for about 10-15 minutes. This means Users authenticating from off campus to Library resources may lose access unexpectedly for a short period. If you can't log in to a resource or suddenly lose […]
By madgett on November 6, 2019
Possible Off-Campus Access Interruptions Saturday On Saturday, November 9th, from 7:00 a.m. to 3:00 p.m., the CWL Authentication system will be undergoing testing. This mean Users authenticating from off campus may lose access unexpectedly for short periods. If you can't log in to a resource or suddenly lose access to a resource, please try again […]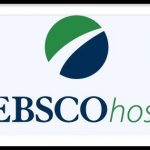 By madgett on September 27, 2019
UPDATE: "Apply equivalent subjects" option has been set to default "off" . If you want to use this as part of a Advanced Search, tick the box when setting up the parameters of a search. As of mid-August, 2019, there has been a change to EBSCOhost search results in databases. They have added "Apply […]
By madgett on July 11, 2019
UPDATE – Summon back up (10:35 a.m.) Summon down this morning All Summon searches lead to an error "APPLICATION ERROR"  Your search has failed to complete. Please try again. Other institutions are experiencing the same problem, and it is being worked on. Stay tuned for updates!
By madgett on June 20, 2019
UPDATE : PDFs now working PDFs of articles are not downloading for a number of ScienceDirect ejournals. An error message saying "Something went wrong" appears. We have reported the problem. Stay tuned!
By madgett on June 5, 2019
Update – Summon is back up Contact us if further problems : https://about.library.ubc.ca/contact-us/ejournal-help/ Summon, UBC Library's discovery service, is currently down. We are working on it. Stay tuned!
By madgett on May 9, 2019
Update: Access restored May 13th 8:30am PST The vendor is continuing to monitor and address any remaining user experience issues in the coming days.   We will report further updates as they are released. A variety of Kluwer Law resources (Kluwer Law journals, Kluwer Arbitration International, Kluwer Law International, various Tax Libraries, CCH, etc.) are down.  […]
By madgett on May 9, 2019
STATUS UPDATE – TOOLS WORKING NOW The tools for the Joanna Briggs Institute (JBI) Evidence-Based Practice (EBP) site on Ovid are not currently working. Per the Provider: "Unfortunately, due to ongoing network issues we are having at the Ovid end the JBI EBP tools are unavailable and the error message you see is appearing when […]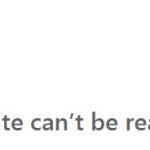 By madgett on May 6, 2019
UPDATE : Access Restored. Access to all OVID resources is currently unavailable due to a system wide outage on the vendor site.  This impacts access to: Medline, Embase, LWW journals, Books@OVID, HAPI, EMB Reviews. They are working to restore access as quickly possible.
By madgett on April 11, 2019
UPDATE => ScienceDirect restored. Elsevier has restored access to ScienceDirect. They blocked access for almost a full day due to "Systematic downloading of significant amounts of data". Please read about the use of Library-licensed online resources. Do not use automated software to download articles. If you wish to do Text & Data Mining or other […]