By madgett on June 24, 2021
ProQuest eBook Central will be down June 26, 2021, from 7:00 a.m. to 3:00 p.m. PDT (8 hours) for maintenance. Sorry for the inconvenience.
By madgett on March 21, 2019
Update : Site back up ProQuest eBook Central seems to be down. Error message says "Cannot connect to the server." We are investigating. Stay tuned.
By madgett on July 27, 2018
ProQuest eBook sites and Database sites will be off-line on August 18th & August 19th for maintenance. eBooks will be down from approximately 9:00 a.m. PDT till 2:00 p.m. PDT August 18th. Other resources will be down from 7:00 p.m. august 18th till 8 hours later on August 19th. Note: times may change without notice […]
By madgett on July 18, 2017
UPDATE: Site seems to be displaying as normal now. FYI (for those that want to know) ProQuest has upgraded from "http://" formating for their URLs to "https://". UBC Library Resource pages are in the process of being updated. Databases on the ProQuest platform are displaying incorrectly. Basically, the landing pages are garbled. A sample of […]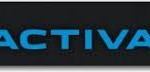 By corinne2 on June 25, 2013
Access to Factiva has been restored.  Please remember to log out as we are limited to 6 consecutive users.
By madgett on September 7, 2012
Currently, there is a known problem with exporting citations directly from various ProQuest databases to RefWorks. This is being worked on, and we hope for a resolution soon. The problem seems to occur more often on campus and less often to off-campus folks working via EZproxy. In the meanwhile, there are a couple work-arounds for […]
By madgett on June 20, 2012
This just in… "CANCELLATION NOTICE: Please be advised that due to funding constraints, UBC Library and the Office of Research Services will be cancelling their jointly-funded subscription to the COS Research Support Suite (comprising COS Funding Opportunities; COS Funding Alerts; COS Papers Invited; COS Scholar Universe; and COS Pivot, formerly COS Expertise). The final day […]
By madgett on February 27, 2012
"Featuring plays from noted playwrights as well as lesser known dramatists, the collection includes works by over 300 writers including Amiri Baraka, Noël Coward, Susan Glaspell, Langston Hughes, Brian Friel, David Mamet, Eugene O'Neill, John Osborne, Sean O'Casey, Harold Pinter, Bernard Shaw, Neil Simon, Gertrude Stein, Tom Stoppard, Derek Walcott, August Wilson and Elizabeth Wong." […]
By irobb on August 25, 2011
National Criminal Justice Reference Service (NCJRS) Abstracts is a new (and free!) Database we picked up with the migration to ProQuest's new platform. "The NCJRS: National Criminal Justice Reference Service Abstracts Database is published by the Office of Justice Programs, U.S. Department of Justice's National Criminal Justice Reference Service, an information clearinghouse for people around […]
By irobb on August 24, 2011
"ProQuest Public Health is a new and unique database; designed to be the ideal starting point for public health information and research. It delivers core public health literature with centralized access to over 690 publications with over 495 in full-text… ProQuest Public Health also includes current newspaper articles for uncovering timely results on the latest […]