By madgett on April 7, 2020
Due to the heavy traffic Wiley Online is experiencing from our off-campus server (EZproxy), they are occasionally blocking the IP address. If you see an error like this on the Wiley site: "Access from your IP address has been blocked. Please contact your librarian for assistance." Please try the following: Make sure that you are […]

By madgett on December 19, 2018
UPDATE Access to Wiley ebooks restored. Loss of access to many Wiley Online eBooks. We are working on a solution, stay tuned! Report any problems via our Help Form.
By madgett on March 16, 2018
Wiley OnLine Library Moving UPDATE Moved March 17 or 18 2018 Well, looks like the move happened. Site looks different and has some changes to functionality, I believe. Have a look HERE. Please talk to your Subject or Liaison Librarian if you have any questions about using the site or its features. Contact us at […]
By madgett on July 19, 2017
UPDATE ; Wiley Online is back online. Wiley Online Library (eBooks & eJournals) seems to be down. Working on it. Stay tuned.
By madgett on February 1, 2016
**UPDATE – ACCESS RESTORED** If you had problems yesterday, Please clear the history (cache & cookies) from browsers and try accessing Wiley now. Contact us via the Help Form if problems persist. We are currently experiencing access problems for the Wiley Online Library eBooks & eJournals – especially via EZproxy. Working on a solution. […]
By madgett on December 18, 2015
UPDATE – Access temporarily restored while problem being sorted. Please clear history (cache & cookies) from your browser and try accessing again. Access to the Wiley journals & ebooks is experiencing problems. All off-campus access via EZproxy is down. Some on-campus access is down, as well. We are working on the problem.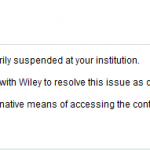 By madgett on November 3, 2015
Wiley Online Library will be unavailable on Saturday 7th November 2015 from 10:00-16:00 GMT / 05:00-11:00 EST / 18:00-00:00 SGT for essential maintenance. Apologies for the inconvenience. Hello: Access to Wiley ejournals and ebooks is currently down for off-campus users. On campus access is not effected. We are working on it. Thank you for […]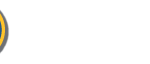 By madgett on February 5, 2014
The ebook aggregator Knovel is pulling all its Wiley-Blackwell titles at the end of March. They had pulled access earlier, but restored it temporarily. The reason behind the pulling is that the agreement between Wiley and Knovel was not renewed for 2014. This is a decision between these two companies: the publisher Wiley and the […]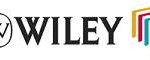 By madgett on June 4, 2013
The Wiley Online Library is experiencing problems exporting citations to RefWorks. To get around this, please try the following: *In Wiley Online Library:* 1. Perform your search. 2. Click the boxes beside the references you wish to export. 3. Select *Export Citation* at the top of the search results. 4. A new window will […]
By irobb on May 9, 2011
**Wiley Online Library is back online** Looks like the Wiley Online Library site has crashed. Hopefully, not for long. No ejournal access to Wiley titles at the moment.