By madgett on October 30, 2020
O'Reilly for Higher Education (also known as Safari) ebooks will have accounts reset for those using the "new" authentication method. What does this mean? Access will still be fine, it is just that any history from previous visits to the site might be lost. We apologize, but in the transition from the "old" to "new" […]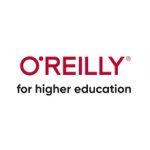 By madgett on October 13, 2020
O'Reilly now uses your CWL to log in rather than your email address. This will set up a new account on your first visit. ——- Existing Users who temporarily wish to access their older (via UBC email) account, click here.
By madgett on October 6, 2020
For some Users who have installed Lean Library on their Safari 14 browser, there have been error messages asking them to upgrade their macOS. This is a known issue. A fix is expected in the next week or so, possibly with the release of the new OS "Big Sur". Sorry for the inconvenience.
By irobb on April 8, 2009
Mostly, yes. If you want the full browser story from ebrary, visit here. you must use Java 1.6 or higher you must have browser cookies enabled and you may need to turn off pop-up blockers for ebrary.com use Internet Explorer 5.x or newer ( if running under Windows you need only go view a book) […]
By irobb on March 11, 2009
Do + = ? Not necessarily. The official word from Ovid is: "While Safari normally works with Ovid it is not supported. We do not test our application against the Safari browser and don't guarantee that it will work." And their view on browser requirements can be seen at OvidSP Configuration We have tested Apple's […]