Posted on February 3, 2010 @8:52 pm by irobb
*UPDATE* – EZproxy update a success. All should be working better than before.
You saw the banner on the Library Home page that reads:
EZproxy Unavailable – Thursday, Feb 4th, 2:00PM – 6:00PM
But what does that mean to you?
If you are trying to connect to a subscribed eresource from off campus, Proxy will not be an option for the 4 hours. Please use myVPN.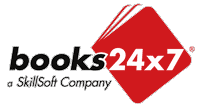 Books 24×7 will have connection issues till possibly Friday morning. The "old" login (for anyone familiar with the blue screen) will work if you have a pre-existing account. The new will not. See the Library Information Page for your login options. Only "Alternate online access: Click here for the electronic version." links will work in the catalog during this time.

ebrary will be unavailable from off campus unless you go through myVPN possibly till Friday morning. Personal bookshelves will be unavailable for the same period, whether on or off campus.
China Data Online will be unavailable till Friday morning or possibly later.
Global Market Information Database (GMID) will be unavailable till possibly Friday morning.
Passwords that are hidden behind links that require your UBCcard Barcode and PIN will be unavailable for the 4 hours.
We apologize for all this (and possibly more) disruptions, but the end result will be a better Proxy service. If you encounter any problems or have questions, please contact us.
No Comments
---
Posted on February 1, 2010 @11:50 am by irobb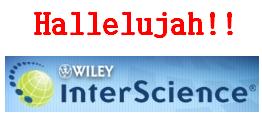 Finally, access to the Wiley Interscience 2010 issues has been turned on.
Thank you –especially to those in the Life Sciences who were most affected by this delay– for your patience.
For a review of the issues behind this delay, please see the earlier post.
If you encounter any problems, please email using our eResources help form.
No Comments
---
Posted on January 29, 2010 @4:26 pm by irobb
*Trial Subscription* Trial ends February 26, 2010.
Please visit the new GREENR Knowledge Portal from Gale and then send us your thoughts using this comment form. With enough feedback we may be GREENR longer.
GREENR (Global Reference on the Environment, Energy, and Natural Resources) is a new, authoritative online resource that focuses on the academic study of sustainability and the environment.
No Comments
---
Posted on January 29, 2010 @4:01 pm by irobb

The Library has added three Bureau of National Affairs online resources to it's collection:
Environment Reporter : "This multi-part [U.S. focused] environmental resource keeps you fully up to date on rapidly changing developments in courts, Congress, federal agencies, state legislatures, industry, and environmental organizations."
International Environment Reporter : "Know and understand environmental news, laws, regulations, and policies—in all major industrialized and developing nations, as well as international governmental and nongovernmental organizations."
Environment & Safety Library : "The Library combines powerful, easy-to-use, continuously updated compliance tools with a research collection of [mostly U.S.] federal and state laws, regulations, and documents." NOTE -we do not have access to grayed-out text.
No Comments
---
Posted on January 21, 2010 @4:46 pm by irobb
<=Sadly, this little gem that you know and love, will be OUT OF ORDER on Saturday, January 23 from 6:30 a.m. to 6:30 p.m. (or later). And linking from the Library catalogue to ejournals via Online access or Alternate online access will be down as well for the same period.
But while our OpenURL resolver needs some work, the ejournal A-Z list (click here) will not be affected.
As usual, if you encounter any problems or have questions, email us via our form.
No Comments
---
Posted on January 20, 2010 @11:51 am by irobb
The VSO has just called on you to play the oboe parts for Adventures in a Perambulator by John Alden Carpenter… but darned if you can find the sheet music.
"The largest collection of Western Classical sheet music ever assembled is now available via the internet from LibraryMusicSource.com."
Have a look at LibraryMusicSource now.
1 Comment
---
Posted on January 19, 2010 @4:49 pm by irobb
*UPDATE* Wiley 2010 issues now accessible!
Even though we are well into the new year, you've noticed that you can't access 2010 issues of Wiley ejournals. You're frustrated. We, in eResources, are frustrated.
UBC Library is part of a consortium of libraries (called CRKN) which negotiates our access to Wiley InterScience. A Wiley policy prevents 2010 access until certain steps are completed by CRKN. We hope this will happen soon, and we apologize for the delay.
In the meanwhile, access to our currently subscribed Wiley titles (for 2009 and earlier issues) should be problem free. If you have problems accessing a journal, please contact us here.
To get a copy of a 2010 article, InterLibrary Loan will try to help – but there are no guarantees. The ILL form is here, please add in the Note's field on the request that UBC access isn't active yet.
We will let you know when (soon!) 2010 access has been granted. Watch this blog for updates!
No Comments
---
Posted on January 15, 2010 @4:16 pm by irobb
Something for everyone, this week!
Zasshi kiji sakuin shusei : "The Complete Database for Japanese Magazines and Periodicals from the Meiji Era to the Present."
Business Plans Handbook : "Business Plans Handbook is a collection of actual business plans compiled by entrepreneurs seeking funding for small businesses throughout North America."
African Newspapers : "On Completion, more than 40 nineteenth- and twentieth-century African newspapers will be digitized featuring titles from Ghana, Kenya, Lesotho, Malawi, Mozambique, Namibia, Nigeria, South Africa, Uganda and Zimbabwe."
Pull up a screen and have a read.
No Comments
---
Posted on January 14, 2010 @5:53 pm by irobb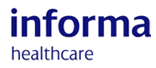 Life Sciences folk: please take note.
A number of online medical journals are moving from the InformaWorld platform to the new Informa Healthcare site. We have adjusted our ejournal A-Z list to add the new Informa Healthcare links (starting January 15th.), but some old InformaWorld links will persist for a short time. If you see both links, please choose the Informa Healthcare link. The same goes for links listed by our OpenURL resolver
Many fine titles in other disciplines are staying with InformaWorld and will not be affected by this move.
If you have any questions or encounter any problems, please contact your eResources team here.
No Comments
---
Posted on January 5, 2010 @3:35 pm by admin
**Update – we're back on.  Happy New Year!
Jan.5, 2010 – AccessMedicine & OMMBID are currently unavailable. We are working with the vendor to get our access restored as quickly as possible.  Please bear with us.
2 Comments
---