Posted on November 30, 2009 @11:45 am by irobb
In a communiqué to library staff recently, Rue Ramirez, AUL Library Systems & Information Technology/Technical Services, talked about the forthcoming developments in remote access authentication which will serve Library users better.

"The introduction of the myVPN service is important because it promises to provide a scaleable, more stable, and robust method for remote users to securely access the campus network."
"[T]he "old" VPN, in addition to the rewriting proxy (RSVPN), a separate proxy server, and a limited instance of EZproxy have never really represented a comprehensive method for remote access. Out of necessity, we've presented our users with a somewhat confusing and problematic array of options."
"As a result, we have begun a coordinated move to make EZproxy our one remote access tool. As its name implies, EZproxy is easy for users… they'll be asked to authenticate [using their UBCcard or CWL] and they're in. The burden of work and configuration is on the back end, the Library's end."
"The myVPN service would …  be used as a backup in case EZproxy was unavailable.
"We are striving to …  move into full production by the end of the first quarter of 2010."  –Rue Ramirez, AUL Library Systems & Information Technology/Technical Services (email 22Oct.2009)
No Comments
---
Posted on November 27, 2009 @5:19 pm by irobb
*UPDATE* Access seems to have been restored to our Nature titles.
For the time being, many Nature journals are not giving us full text access. The authorities have been notified. Stay tuned.
No Comments
---
Posted on November 24, 2009 @3:53 pm by irobb
*UPDATE* Trial has now ended
We are currently offering a trial to all Brill Reference Works online. The resources are interdisciplinary, with a focus on history, religion, Islamic studies, Asian studies, classical studies, specialist sciences and international law.
Go to the Library's Brill page and visit the site. Remember to fill out the Feedback form after.  *TRIAL ENDS DECEMBER 4TH*
No Comments
---
Posted on November 13, 2009 @5:58 pm by admin
Now available!  The JAMA & Archives journals backfiles collection includes every issue of JAMA & Archives published from 1883-1997.    Read a classic article or  peruse the grand works of art which have graced the covers since April 20, 1964.
No Comments
---
Posted on October 23, 2009 @11:54 am by irobb

"Ok," you say. "What does a U.K. postal strike have to do with e-resources, and how does it effect me?"
Glad you asked. It seems some UK publications are making some content more easily accessible on the web. Read some of theBookseller's supplements (usually hidden behind passwords), the Nursing Times .pdf of the entire 20 October 2009 issue and a complete copy of the latest Times Educational Supplement. But, as the publisher's themselves say, it's for a limited time only.  Google your favourite U.K. publication. You never know.
No Comments
---
Posted on October 20, 2009 @4:14 pm by irobb

We've had this one for a few months now, but somehow we missed it, man.
"The Sixties: Primary Documents and Personal Narratives 1960–1974 brings the 1960s alive through diaries, letters, autobiographies and other memoirs, written and oral histories, manifestos, government documents…" well you get the drift. Check it out here.
No Comments
---
Posted on October 16, 2009 @12:56 pm by irobb
*UPDATE* Trial now ended… but try the next Brill trial.
Diseases of Babylonia.  Civil Justice in Renaissance Scotland.  Engaging Social Justice: Critical Studies of 21st Century Social Transformation
…plus over 750 other titles make up the Brill eBooks collections on trial now. Peruse the site then give us your comments.
Trial ends November 15, 2009.
No Comments
---
Posted on October 15, 2009 @4:52 pm by irobb
*UPDATE* -All has returned to normal, links from Catalogue and platforms' "Read it Online" working. Thank you Jessie from CRCnetBASE for the phone call.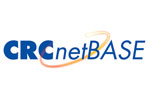 Two problems here:
1) the links from the CRCnetBASE titles in the Library Catalogue are not working.
2) the "Read it Online" feature for ebooks is not working on the platforms themselves.
No Comments
---
Posted on October 14, 2009 @4:48 pm by irobb

According to UBC IT, VPN will be no more after the end of the year (December 31, 2009).
So, if you want to keep connecting to the Library's subscribed eresources from Starbucks, you need to get familiar with myVPN. Read how to set it up here.
It requires software be loaded onto your computer, just so you know.
No Comments
---
Posted on October 8, 2009 @12:48 pm by irobb
We've just released a special edition of our online publication Women and Social Movements in the U.S. titled "Canadian Women and Social Movements," and we hope you'll take a look! –Alexander Street Press
Editors for this project include Canadian feminist historians Lara Campbell (Simon Fraser); Nancy Janovicek (University of Calgary); Tamara Myers (University of British Columbia); and Joan Sangster (Trent University).
Hey, if we're in it, it's worth a look, eh?
No Comments
---