Posted on June 14, 2010 @2:26 pm by irobb

"AHFS Drug Information® is a collection of drug monographs on virtually every single-drug entity available in the United States."
"AHFS Drug Information® monographs are written principally on single-drug entities; information on various trademarked preparations and brands of a drug is contained in a single monograph. Drug combinations are described in the monographs on the principal ingredients or, rarely, appear as separate monographs (e.g., Co-trimoxazole 8:12.20) when the combinations are considered important because of therapeutic rationale and/or frequency of use. … Information on older and prototype drugs is another feature of AHFS Drug Information®." —AHFS Drug Information® Users Guide
No Comments
---
Posted on June 10, 2010 @2:08 pm by irobb
Still reading books made from dead trees (are live electrons really more eco-friendly, hmm)? With the end of our subscription to Global Books in Print, here are a couple other options to try when hunting for a book:
Amazon.ca –yes, that Amazon.
BookFinder! –search over 150 million books for sale, it says.
Keep reading!
No Comments
---
Posted on April 28, 2010 @3:33 pm by irobb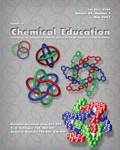 UPDATE May 10th: Access restored!  Please report any continuing problems through our ER help form.
Currently, we are having problems accessing the full-text articles in  ACS' Journal of Chemical Education. The publisher is recognizing the UBC-O (Okanagan) IP addresses but not UBC-V (Vancouver). As a result, access is blocked on the Vancouver campus and possibly via myVPN.
For the time being, please check the UBC Catalogue for which print copies we have. For instructions on how to request items from the ASRS, click here. For instructions on how to request items from other Library branches, click here. If neither option will get you the article you want, try InterLibrary Loans.
Sorry for the inconvenience. We will try to resolve this problem soon.
1 Comment
---
Posted on March 8, 2010 @3:01 pm by irobb
Today, UNESCO works to protect the Amazon Rainforest. In 1948, UNESCO was poised to help America:
"…civilize the wild, rich Amazon and open it to colonization" —The Future of the Amazon, Scientific American, v.178, iss.5, p.11 (1948)
What other changes to our world view have occurred over the last 60 or so years? Take a look in the Scientific American archives.
No Comments
---
Posted on March 8, 2010 @2:25 pm by irobb
Life Sciences folk, thank you for your patience.
Access to the full text articles in Journal of Bone and Joint Surgery, both the American & British editions, has been restored.
For British Edition, click here.
For American Edition, click here.
No Comments
---
Posted on February 24, 2010 @6:20 pm by irobb
Due to recent changes Elsevier made to its ScienceDirect platform, our UBC eLink button 
is not working as it should (you get a "Server not found" error). Elsevier is working to resolve this problem.
If you find a reference, citation or non-full text article in ScienceDirect you want to follow up on, try plugging the information into our CitationLinker (the Advanced Search tab has more input features).
2 Comments
---
Posted on February 18, 2010 @1:44 pm by irobb
*UPDATE* – netBASE links work from Catalogue
*NEWS FLASH* FOODnetBASE titles working *NEWS FLASH*

CRCnetBASE has a new site…
…but our ebooks aren't linking to it from the catalogue.
To get to a CRCnetBASE ebook, please go to the CRCnetBASE home page and browse / search from there.
NOTE: CHEMnetBASE titles seems to be OK at the moment.
No Comments
---
Posted on February 11, 2010 @3:30 pm by irobb

"You now have access to two new research resources on Web of Knowledge through your library and its participation in the Canadian Research Knowledge Network." -Thomson Reuters email
MEDLINE (195o – Present) learn more here
Conference Proceedings Citation Index (1899 – Present) learn more here
No Comments
---
Posted on February 10, 2010 @12:13 pm by irobb

The next time you use your laptop on campus, you may notice a new wireless option: ubcvisitor (read more here).
As the name suggests, this is a wireless gateway to the internet for visitors — non-UBC folks.
If you are part of the UBC community and are trying to connect to eresources to which the UBC Library subscribes, PLEASE do not use ubcvisitor. Why? Because the IP addresses for this new network will not allow you to connect to subscribed eresources.
The recommended wireless network for UBC community members is ubcsecure.
If you have a valid UBCcard or a CWL and you are connected via ubcsecure and you still have problems accessing Library eresources, please let us know using our help form.
1 Comment
---
Posted on February 8, 2010 @1:16 pm by irobb
*UPDATE* – Access to 2009 data restored.

For all those attempting to get 2009 Product Data, apologies. Product Measurement Bureau (PMB) says its host server is down due to maintenance issues. They assure us it should be back later, but can't give a time line. Currently, you see a blank screen or a "Unable to connect to the remote server" message.
Try later and watch this blog as we will post as soon as we know more.
No Comments
---