Posted on January 21, 2010 @4:46 pm by irobb
<=Sadly, this little gem that you know and love, will be OUT OF ORDER on Saturday, January 23 from 6:30 a.m. to 6:30 p.m. (or later). And linking from the Library catalogue to ejournals via Online access or Alternate online access will be down as well for the same period.
But while our OpenURL resolver needs some work, the ejournal A-Z list (click here) will not be affected.
As usual, if you encounter any problems or have questions, email us via our form.
No Comments
---
Posted on January 20, 2010 @11:51 am by irobb
The VSO has just called on you to play the oboe parts for Adventures in a Perambulator by John Alden Carpenter… but darned if you can find the sheet music.
"The largest collection of Western Classical sheet music ever assembled is now available via the internet from LibraryMusicSource.com."
Have a look at LibraryMusicSource now.
1 Comment
---
Posted on January 19, 2010 @4:49 pm by irobb
*UPDATE* Wiley 2010 issues now accessible!
Even though we are well into the new year, you've noticed that you can't access 2010 issues of Wiley ejournals. You're frustrated. We, in eResources, are frustrated.
UBC Library is part of a consortium of libraries (called CRKN) which negotiates our access to Wiley InterScience. A Wiley policy prevents 2010 access until certain steps are completed by CRKN. We hope this will happen soon, and we apologize for the delay.
In the meanwhile, access to our currently subscribed Wiley titles (for 2009 and earlier issues) should be problem free. If you have problems accessing a journal, please contact us here.
To get a copy of a 2010 article, InterLibrary Loan will try to help – but there are no guarantees. The ILL form is here, please add in the Note's field on the request that UBC access isn't active yet.
We will let you know when (soon!) 2010 access has been granted. Watch this blog for updates!
No Comments
---
Posted on January 15, 2010 @4:16 pm by irobb
Something for everyone, this week!
Zasshi kiji sakuin shusei : "The Complete Database for Japanese Magazines and Periodicals from the Meiji Era to the Present."
Business Plans Handbook : "Business Plans Handbook is a collection of actual business plans compiled by entrepreneurs seeking funding for small businesses throughout North America."
African Newspapers : "On Completion, more than 40 nineteenth- and twentieth-century African newspapers will be digitized featuring titles from Ghana, Kenya, Lesotho, Malawi, Mozambique, Namibia, Nigeria, South Africa, Uganda and Zimbabwe."
Pull up a screen and have a read.
No Comments
---
Posted on January 14, 2010 @5:53 pm by irobb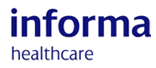 Life Sciences folk: please take note.
A number of online medical journals are moving from the InformaWorld platform to the new Informa Healthcare site. We have adjusted our ejournal A-Z list to add the new Informa Healthcare links (starting January 15th.), but some old InformaWorld links will persist for a short time. If you see both links, please choose the Informa Healthcare link. The same goes for links listed by our OpenURL resolver
Many fine titles in other disciplines are staying with InformaWorld and will not be affected by this move.
If you have any questions or encounter any problems, please contact your eResources team here.
No Comments
---
Posted on January 5, 2010 @3:35 pm by admin
**Update – we're back on.  Happy New Year!
Jan.5, 2010 – AccessMedicine & OMMBID are currently unavailable. We are working with the vendor to get our access restored as quickly as possible.  Please bear with us.
2 Comments
---
Posted on December 16, 2009 @11:48 am by irobb
"This collection of specially prepared animated audiovisual presentations with synchronized narration by world leading scientists is keeping researchers informed throughout the world." -Henry Stewart Talks website
The audio visual presentations are organized into comprehensive series… from "Apoptosis" to "Epigenetics" to "Microarrays" to "Viruses and Viral Diseases" and much more.
Go to Henry Stewart Talks, plug in the headphones and soak it in.
No Comments
---
Posted on December 14, 2009 @2:42 pm by irobb

"The Bibliography of British and Irish History provides bibliographic data on historical writing dealing with the British Isles, and with the British Empire and Commonwealth, during all periods for which written documentation is available – from 55BC to the present. It is the successor to the Royal Historical Society Bibliography of British and Irish History."
The Bibliography aims to be as comprehensive as is practical for publications since 1900. Data from the London's Past Online and Irish History Online has been added, and the Scottish Historical Review Trust has been involved as well.
Check out the 53 "Robin Hood, legendary outlaw" entries.
No Comments
---
Posted on December 7, 2009 @12:27 pm by irobb
Do you know about "The Magnetic Anomaly Near Kursk, Russia" investigated in the late 1800s? Or how Argon 40 was used in an attempt to calculate the age of the Earth in 1950? So, dig into the AGU archives and find out.
A selection of journal are available to explore, including Terrestrial Magnetism (from 1896 – 1898), Geophysical Research Letters (1974 – 2004) and Water Resources Research (1965 – 2004).
No Comments
---
Posted on December 2, 2009 @12:05 pm by irobb
*UPDATE* Links in A-Z ejournal list now working. Wanfang-tastic, eh?

Currently, the URLs in our ejournal A-Z list are not working for many China Online Journal titles. The URLs are being updated. In the meanwhile, the journals and articles can be accessed and browsed at Wanfang Data's Canadian Site. The SFX eLink is not effected. Stay Tuned.
No Comments
---