Posted on September 22, 2009 @10:46 am by irobb
Users of Firefox have noticed that sometimes the ability to print a full-text article from Gale's Business & Company Resource Center is not just an icon-click away.
If you click the PRINT icon and find yourself on a screen with no "print" options (no browser toolbar, right clicking on the mouse does diddly) remember you can always use the   Ctrl + p keys to get a print menu. This works for other databases too, just happens this database was an issue for several people.
No Comments
---
Posted on September 21, 2009 @11:20 am by irobb
Finding MIT CogNet titles just got easier. Over five hundred (hey, 501 is greater than 500) records for CogNet ebook titles have been added to the UBC Library Catalogue. Take a look at this list of titles.
No Comments
---
Posted on September 16, 2009 @3:30 pm by irobb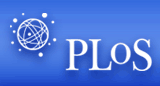 "The Public Library of Science (PLoS) is the first publisher to place transparent and comprehensive information about the usage and reach of published articles onto the articles themselves … We call these measures for evaluating articles 'Article-Level Metrics'…" –PLoS website
Visit PLoS' recently re-vamped site, read up on what the new Metrics include… and what's coming soon!
No Comments
---
Posted on September 15, 2009 @5:16 pm by irobb
"Every boy should be furnished with a small deal board, a lens, and a sharp knife." –Science-Teaching in Schools, Nature, 1869
You can now peruse every issue of Nature from 1869 to the present. Read what was being written about Darwin. Read what Darwin wrote about "Rats and Water-Casks."
No Comments
---
Posted on September 11, 2009 @11:14 am by irobb
So, can walk-ins access the internet from their laptops at UBC? Yes, but only if they fall into two groups: people with FatPort accounts or visitors affiliated with institutions that use eduroam.
For more FatPort info, visit UBC IT's FatPort page.
For more eduroam info and the institutions participating, visit UBC IT's eduroam page.
For general wireless information (and for how UBC affiliated patrons can set up AutoConnect for ubcsecure wireless), visit UBC IT's wireless page.
No Comments
---
Posted on September 4, 2009 @2:14 pm by irobb
*UPDATE* …and we're back online.

Yikes! We've lost it for the moment. Stay tuned.
No Comments
---
Posted on September 3, 2009 @2:37 pm by irobb
*UPDATE* All fixed, per ProQuest.
"We are currently experiencing system difficulties and we apologize for any inconvenience this may cause you and your users. We have every available resource working on the problem…"
Hmm. Sounds like a peck of trouble down at the ol' ProQuest place. Everything seemed to be working briefly around 3:30 pm. Stay tuned
No Comments
---
Posted on August 28, 2009 @2:51 pm by admin
EZProxy service is back.  Friday's problems now resolved.
—
We're having problems with our ezproxy server.  Systems staff are investigating and we hope access will be restored as quickly as possible.
In the meantime, resources authenticated via EZProxy are unavailable.   We apologize especially for the inconvenience to our Books 24×7 and Euromonitor (GMID) database users.
No Comments
---
Posted on August 25, 2009 @11:55 am by irobb
*UPDATE* "HAPI Online has been up and working steadily for a week now so hopefully our technical issues have been resolved…" -the HAPI folks
*UPDATE* Not the HAPpIest of news.
"HAPI Online is still experiencing intermittent disruptions in access," say the site's tech folks.  Stay tuned.
"HAPI Online has been experiencing recurring server errors over the past few weeks… .We are currently working on switching over to a new server… . We hope to have this in place by the end of this week. Our apologies for any inconvenience this has caused."
Stayed tuned for Happier news (I couldn't resist).
No Comments
---
Posted on August 13, 2009 @9:33 am by irobb
"… Smart Materials and Structures, published by non-profit scientific publisher IOP Publishing, UK, has announced that it has been named one of the most influential journals in the field of engineering in 2009, as recognised by ScienceWatch.com from Thomson Reuters." –Knowledgespeak Newsletter 13 Aug 2009.
And The University of British Columbia Library has a subscription. Go to the IOP SM&S site (but you must come from on campus or via our VPN).
No Comments
---