Posted on August 9, 2010 @10:41 am by irobb
The ebooks at MyiLibrary are accessible again!
Due to new authentication procedures, patrons will have to authenticate themselves –whether on campus or off– via EZproxy. The process is painless and requires either an active UBCcard or CWL.
Note: at the moment some 2010 titles are experiencing problems, but we should have that resolved shortly.
If you have any questions or run into problems, please contact eResources via our Help Form.
No Comments
---
Posted on August 6, 2010 @1:18 pm by irobb

When exporting citations from the new OvidSP platform to RefWorks, keep in mind the following:
If

on campus

, exporting to RefWorks should be no problem.
If

off campus

and logged in via MyVPN, exporting to RefWorks should be no problem (try clearing the cache & cookies from your browser as a first solution if you do run into trouble).
If

off campus

and using EZproxy, currently you

cannot

export citations to RefWorks. Please find another source for your citations for now.
Ovid & RefWorks are aware of the problem and are working on it.
And as always, please use our Help Form if you have any problems or questions.
4 Comments
---
Posted on August 3, 2010 @4:45 pm by irobb

We now have access to two Maney Publishing collections:
"The MORE Materials Science & Engineering E-Journal Collection provides … access to twenty-seven highly regarded, peer-reviewed, international materials science publications, including several [published] on behalf of, or with, the Institute of Materials, Minerals and Mining."
"The MORE History & Humanities E-Journal Collection provides … access to fifty-seven highly regarded, peer-reviewed, international history and humanities publications. [Several Archaeology as well as Language and Literature titles are also included.]"
To view the collections, click here!
No Comments
---
Posted on July 31, 2010 @7:04 am by admin
*UPDATE* links to ECCO ebooks from the UBC Catalogue are working again. –Friday, August 6th.
Tuesday, Aug.3rd UPDATE: There is some progress to report. The vendor has found the source of the problem. Their programmers are working on the fix with the hope that access will be restored by Friday, Aug.6th. Please stay tuned and thank you for your patience.
Unfortunately we're having problems with access to yet another set of ebook titles.    Links to Eighteenth Century Collections Online ebooks from the Catalogue are currently broken.  The good news is that you can access ECCO ebooks and content if you search directly from the resources page here. While we work with the vendor to get the catalogue linking resolved, please continue to report any access problem using our Help Form.  Hopefully the month of August will be a better one for ebook access!
1 Comment
---
Posted on July 21, 2010 @12:25 pm by irobb

In the new OPAC, links to ebooks are displayed in the "Action" box on the right and look like this:  

However, NetLibrary ebooks are not currently displaying this icon. To access the ebook, look in the "Action" box on the right and near or at the bottom click on the words "Bibliographic record display" or "NetLibrary". We are working to fix this.
No Comments
---
Posted on July 21, 2010 @11:09 am by irobb
Due to repeated incidents of excessive ebook downloading (like, 10s of thousands of pages over the past month), access to the MyiLibrary ebooks has been blocked by the vendor. This includes access to many Cambridge, Oxford and Taylor & Francis ebooks as well as the Essentials of Canadian Law – Irwin Law e-Books and Irwin Law e-Books collections.
We are working to rectify the situation and have access restored. Please be patient and continue to report any problems with ANY ebooks to our Help Form. Stay Tuned!
No Comments
---
Posted on July 14, 2010 @5:01 pm by irobb

Currently providing online access to over 250 journals from 22 management disciplines, Emerald Management Plus is Emerald's premium journal collection. Subscribers to this comprehensive resource will automatically gain access to new and acquired titles, as soon as they are added to the collection, and can rest assured that they will have access to the very latest in management research as soon as it becomes available.
No Comments
---
Posted on July 9, 2010 @2:40 pm by irobb
*UPDATE* The big move is this weekend, August 7th & 8th 2010. Be prepared for problems, but hope it goes as smoothly as Wiley promises.
Say good-bye to Wiley InterScience and hello to Wiley Online Library… soon. Get the jump on all the upcoming changes here.
As for how smoothly the transition will go from an access perspective, generally our ejournals A-Z list updates to new URLs sooner than our OpenURL resolver, the 
button. If you have any problems, please contact us via our Help Form.
No Comments
---
Posted on July 9, 2010 @1:40 pm by irobb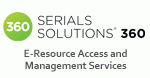 The ever popular ejournal A-Z list will be down for 6 hours on Friday, July 16th for maintenance.
"Users may be unable to access [the ejournal A-Z list] for a brief period of time between 6 p.m. PDT Friday and 12 a.m. PDT Saturday (0100 to 0700 UTC Saturday)."
Journal titles can be searched in the Library Catalogue [ search within "Journal Title (begins with)" from drop-down menu] and the eLink button used (when available) to connect to the electronic version of the journal.
No Comments
---
Posted on June 25, 2010 @5:30 pm by irobb

RESOLVED! We now have access to Emerald Management Plus journals. 258 titles.
Due to unforeseen problems –which we are sorting out with the publisher– we do not have access to the latest issues of journals on the Emerald platform. These are mostly business journals. We hope to have the problem resolved shortly. Stay tuned!
When the problems are sorted, we will have access to more Emerald titles than ever before as our subscription has been updated. 257 titles, and counting!
No Comments
---