madgett
By madgett on August 15, 2013
As you have noticed, the look of the Library Home page has changed. This is the new University-wide "Common Look & Feel" initiative. Unfortunately, it seems that the tabs on the Home age freeze up for first-time visitors. We have found that clearing the cache & cookies from the browser and re-loading the page fixes […]
By madgett on July 30, 2013
You may have received an email from RefWorks recently explaining why some log-in names have been changed. Here is what we received: We're changing the log in process to eliminate the need for users to supply a Group Code during login – a feature many of our users have asked for. This means that every […]
By madgett on July 23, 2013
Access to CARD is unavailable at the moment. This is more a licensing problem than a technical problem, and we are working to sort the problem out ASAP. Stay Tuned!
By madgett on July 11, 2013
**WE'RE BACK ONLINE!!** Yikes! All access to Online Resources seems to be down this morning. This is both on and off campus. We believe it to be an EZproxy problem and are working on it. Stay Tuned!
By madgett on June 25, 2013
We have recently added several new Databases and eBook collections. As well, we have topped up some ejournal collections. Here are the highlights: Harvard University Press ebooks – a collection of almost 400 ebooks for 2011, 2012 & 2013 focusing on arts, history and the social sciences SAGE ejournal Upgrade – 20 SAGE archive titles, […]
By madgett on June 17, 2013
e-Therapeutics had an access problem this weekend. It has been resolved. Before attempting to link to the online resource (especially if you tried and failed on the weekend), please do the following: clear the cache & cookies from your browser go to our e-Therapeutics Resource page and click on the "Connect to Resource" button You […]

By madgett on June 11, 2013
Over 400 Harvard University Press ebooks (almost all from 2011, 2012 or 2013) are now available via De Gruyter. In a few weeks, you should be able to find these titles within  Summon and the UBC Library Catalogue. For now, feel free to browse the Harvard Titles here. NOTE: Some titles are not yet published […]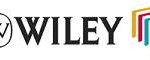 By madgett on June 4, 2013
The Wiley Online Library is experiencing problems exporting citations to RefWorks. To get around this, please try the following: *In Wiley Online Library:* 1. Perform your search. 2. Click the boxes beside the references you wish to export. 3. Select *Export Citation* at the top of the search results. 4. A new window will […]
By madgett on May 23, 2013
**UPDATE**Problem Solved. Please clear the cache & cookies from your browser and try the PDF icon at the article level. It should pop-up into a .pdf document now. For people off campus accessing PDFs of articles from journals on ScienceDirect, you can access the HTML version no problem through EZproxy, but clicking on the PDF […]
By madgett on April 26, 2013
Several new ejournals have been added to our Elsevier / ScienceDirect collections. They are: Annals of Allergy Asthma & Immunology   1996+ AORN Journal   1995+ Healthcare Management Forum   1995+ Journal of Dairy Science   1995+ Mayo Clinic Proceedings   1995+ Seminars in Diagnostic Pathology   2003+ Seminars in Nephrology   2003+ Seminars in Oncology   2001+ Solid […]