madgett
By madgett on February 24, 2021
UBC Restored to Google Scholar Google Scholar has dropped UBC Library (UBC eLink) as an option from its "Library Links" under "Settings". Unfortunately, this will take about a week to resolve. In the meanwhile, if you have installed our Library Access Browser Extension from Lean Library, you can highlight the article's title from a Google […]
By madgett on January 28, 2021
Access Restored. If you have any further problems, please reach out to us via our Help Form. Several Elsevier resources -ScienceDirect, ClinicalKey, Engineering Village, various ebooks & ejournals are down. This is a known issue that is being worked on. Please stay tuned for updates.
By madgett on January 11, 2021
Access has been restored, Jan 12th, 2021. HathiTrust is showing a "You Have Been Logged Out" message after you log in. We are investigating and will update when we know more.
By madgett on December 18, 2020
HAPPY HOLIDAYS! The eResources & Access Team will be away from Noon Dec. 24th till Jan. 4th. Please report any access problems using the Help Form , and we will dig into them when we get back.
By madgett on December 18, 2020
Problem resolved. Please clear your browser history, cache & cookies, and report any continuing problems via our Help Form. LWW Journals (Lippincott Williams & Wilkins) are a collection of mostly medical journals. Off-campus access via EZproxy is currently showing "Cloudflare" messages that are blocking access for some Users. We are working on a resolution. Stay […]
By madgett on October 30, 2020
O'Reilly for Higher Education (also known as Safari) ebooks will have accounts reset for those using the "new" authentication method. What does this mean? Access will still be fine, it is just that any history from previous visits to the site might be lost. We apologize, but in the transition from the "old" to "new" […]
By madgett on October 28, 2020
CB Insights was showing a "Your session has expired" error message when Users signed in via EZproxy. I think that it is fixed now. Please clear history, cache & cookies, if you had problems in the past and go through our Resource page to log into an existing account.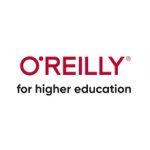 By madgett on October 13, 2020
O'Reilly now uses your CWL to log in rather than your email address. This will set up a new account on your first visit. ——- Existing Users who temporarily wish to access their older (via UBC email) account, click here.
By madgett on October 7, 2020
EZproxy, used to authenticate Users into Library resources from off campus, will be down for maintenance Thursday, October 8th, at 10:00 a.m. PDT for 30 minutes. If you run into access problems outside of that window in time, please report it to us via out Help Form.
By madgett on October 6, 2020
For some Users who have installed Lean Library on their Safari 14 browser, there have been error messages asking them to upgrade their macOS. This is a known issue. A fix is expected in the next week or so, possibly with the release of the new OS "Big Sur". Sorry for the inconvenience.