Posted on December 21, 2010 @5:51 pm by irobb

**UPDATE**eResources is back in business. Happy New Year!**
Yes, we put down our mouses and pick up our mugs at this time of year, so let's hope access remains "jolly" over the holidays. eResources will be closed from Noon December 24th and re-opening January 4th, 2011.
PLEASE DO contact us about any problem via our Help Form. Just be aware that you won't get a response till we get back on January 4th, 2011.
Merry (place holiday of choice here) from eResources. See you in 2011!
No Comments
---
Posted on December 10, 2010 @6:42 pm by irobb

Credo Reference is a giant online reference library that provides access to a wide selection of reference books. Credo Reference contains dictionaries, bilingual dictionaries, thesauri, encyclopaedias, quotations and atlases, plus a wide range of subject-specific titles covering everything from accounting to zoology, via maps, math, management, martial arts, media studies, medicine, mountains, moons, music, multimedia, mythology, etc.
Like it? Not a fan? Let us know here.
No Comments
---
Posted on December 6, 2010 @11:29 am by irobb
*Problem fixed*
The Barcode & PIN log-in (the left-hand part of the EZproxy screen) is having a bad Monday. Please use your CWL for now when passing through EZproxy. Repairs underway. Watch for updates.
…or, if connecting from off campus, log into myVPN as an alternative.
No Comments
---
Posted on November 30, 2010 @6:05 pm by irobb
*EZproxy working for this collection now. Clear browser's cache & cookies and link away*
Linking to the ALPSP Learned Journals Collection from our ejournal A-Z list or via SFX (our OpenURL resolver) is leading to an error message some thing like…
To allow http://www.swetswise.com/link/access_db?issn=1387-2877 to be used in a starting point URL, your EZproxy administrator must first authorize the hostname of this URL in the config.txt file.
Within this database's section of config.txt, either the following line must be added:
Host www.swetswise.com
====================
We are looking into the problem. To get around this error on campus only, you can cut & paste whichever URL appears after the "To allow" (at the start of the message). Stay tuned.
No Comments
---
Posted on November 29, 2010 @2:31 pm by irobb
Billed as the "BIGGEST GIS event on Earth", the 2010 ESRI International User Conference was held in held in San Diego, CA July 12-16, 2010. Here are the Technical Workshops from that conference in video, print, PowerPoint and audio formats.
No Comments
---
Posted on November 25, 2010 @3:40 pm by irobb

*The server is back. Clear your browser's cache & cookies. Check your medication.*
The server for e-Therapeutics (and e-CPS, Therapeutic Choices, Lexi-Comp's Lexi-Interact, Patient information, Mobile companion and New safety information) from the Canadian Pharmacists Association  seems to be down.
Stay tuned!
No Comments
---
Posted on November 25, 2010 @10:39 am by irobb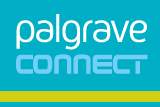 From now till Dec. 15th, you can read over 4500 Palgrave Macmillan ebooks (or try to) via the new ebook platform, Palgrave Connect. Please send feedback here.
"Palgrave Connect brings together [a] rich backlist and new titles in eight subject areas [economics & finance, political & international studies, history, literature & performing arts, business & management, social & cultural studies, language & linguistics, religion & philosophy] to offer libraries exceptional range and quality of research in digital format." -Palgrave Connect website
No Comments
---
Posted on November 17, 2010 @12:38 pm by irobb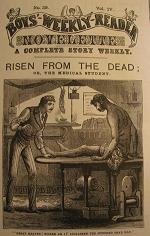 "London Low Life is a full-text searchable resource, containing colour digital images of rare books, ephemera, maps and other materials relating to 18th, 19th and early 20th century London." –London Low Life website
Topics include underworld, slang, working-class culture, street literature, popular music, urban topography, 'slumming', prostitution, the Contagious Diseases Act, the Temperance Movement, social reform, Toynbee Hall, police and criminality. Many primary sources housed in the Lilly Library, Indiana University
Go on, take a walk on the seedy side.
1 Comment
---
Posted on October 26, 2010 @5:55 pm by irobb
*UPDATE* UBC-O IPs seem to have been fixed. The Welcome Mat is laid out again, northern friends!
Folks at UBC-Okanagan are experiencing problems accessing titles on the Wiley Online Library platform. Wiley seems to have dropped some important IP addresses. We are working to restore access. In the meanwhile, UBC-O folks will probably will have to access Wiley journals via MyVPN even if on campus.
No Comments
---
Posted on October 18, 2010 @4:27 pm by irobb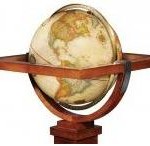 "EBSCO Publishing, in cooperation with the John Carter Brown Library, has created this resource from European Americana: A Chronological Guide to Works Printed In Europe Relating to the Americas, 1493-1750, the authoritative bibliography that is well-known and respected by scholars worldwide." –EBSCO Publishing
European Views of the Americas: 1493 to 1750 has citations for more than 32,000 items. Use the embedded UBC eLink button… 
…to link to full text (where available).
Access to the database is unrestricted (free to anyone).
No Comments
---